If you thought that van life would free up your time, you thought wrong.
I have a vivid memory of standing in my pre-van life kitchen, crying over chopped onions, and saying to my partner, "When we move into the van, I'm gonna have so much time to do X, Y, and Z!"
I imagined the sound of my Slack notifications becoming singsong-y forest birds. I hoped that my stress would dissolve away with my escape from urban life. I expected that every day, I would look up from a deeply intuitive session of journaling and think, "Wow, it's only 7 AM? I've got so much time!"
Pft, as if.
After spending a whole day doing who-knows-what near Powell River on the Sunshine Coast, we arrived late at our campsite yet again. This was a particularly sketchy spot — a skinny pullout on the side of a forest service road that drops into the abyss (of shrubs, but it was too dark to tell).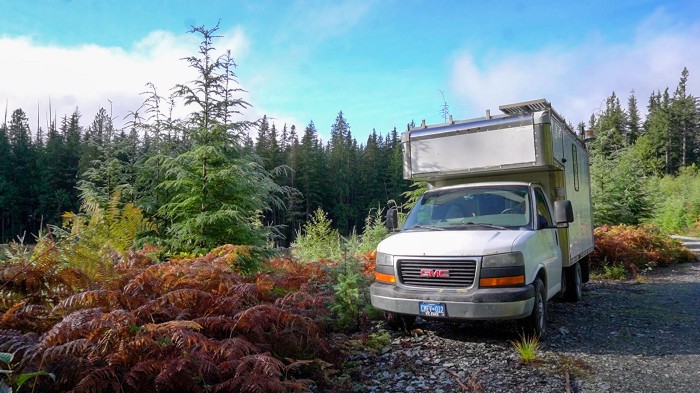 Along with our poor time management, I was regularly wondering, "Am I doing enough?" because my tangible output during van life had plummeted.
In an effort to objectively study my time use, but mostly to make myself feel better, I tracked every minute of every day for a week. Let the bean counting begin.